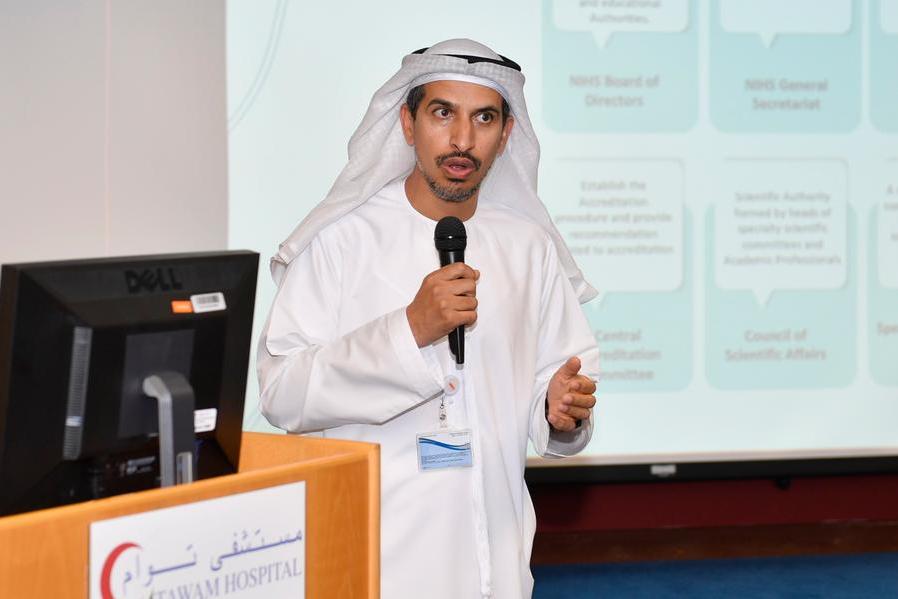 NIHS Introduces Electronic Services to Faculty Members and Residents at Tawam Hospital
[ad_1]
Al Ain: Dr. Mohammad Al-Houqani, Secretary General of the National Institute of Health Specialties (NIHS) briefed faculty members at Tawam Hospital on the strategic vision of NIHS as a national institute responsible for directing and organizing the professional development of the country's healthcare personnel. He said the NIHS places great importance on reviewing and adhering to policies and accreditation requirements to improve the quality of medical education. He explained, "This workshop further strengthens efforts and action plans to improve the levels of doctors and health professionals in various specialties, in cooperation with educational institutions and medical and health authorities at the inside and outside the country.
During the workshop, he introduced NIHS electronic services, including workshops to prepare and develop residents' and faculty members' skills in medical examinations. It also introduced accreditation of institutions and programs, in addition to site visits to ensure compliance with accreditation standards. This aims to encourage caregivers to pursue their professional careers and higher education in specialized health fields.
At the end of the workshop, NIHS honored 10 NIHS-accredited inspectors at Tawam Hospital after successfully completing the prescribed courses.
-Ends-
[ad_2]
Source link